Like we said before, YAML is now treated like a first-class citizen, with the same attention to details than GetText. For this reason, we just added a specific filter based on YAML key prefixes.

Using this button, you can open and browse a tree of your YAML key prefixes. You just have to click on a word to filter all the segments starting with this key prefix.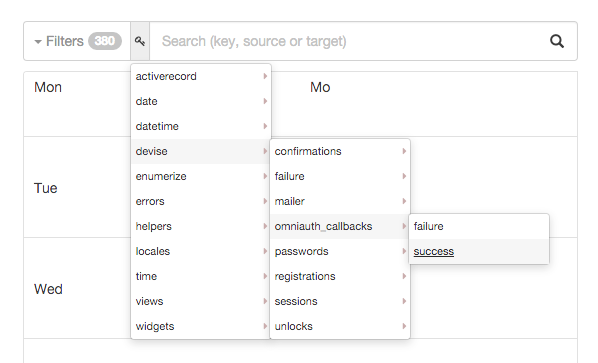 We hope you'll love this feature!
Last update: February 17, 2016