Fine-Grained Authorization and Role Management
At Translation.io, we believe that simplicity and user-friendliness are essential criteria when designing interfaces and we always make a point of keeping the amount of information and features on screen as low as possible.
Along these lines, we had initially opted to give all collaborators on a project the same role and accesses (except for the owner, of course): any collaborator had access to any language and was allowed to edit anything, including the source YAML segments.
This strategy works well for small teams but quickly becomes problematic for larger teams dealing with over 20 languages and subcontracting translations to "strangers", as is often the case in practice.
That's why we have now decided to define specific roles for each task. By default, the roles and accesses will remain the same as before, but you will now be able to easily change the role of any collaborator in just a few clicks.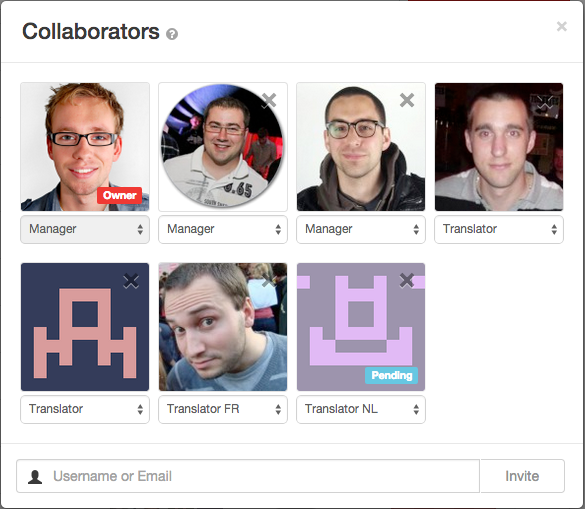 The specific roles are the following:
Manager:

Access to team management.
Access to all languages.
Access to copywriting.

Translator:
Translator for 1 language:

Access to a given language.
We have adapted the interface so that you can now change the different roles without making it more complex for those who don't need to change anything.
Last update: May 21, 2015