Sometimes you have long texts to translate. Two, three paragraphs or so. Working on such texts in a small textarea might be quite frustrating for the translator.
For that reason we recently added a fullscreen mode that you can toggle with the ESC key.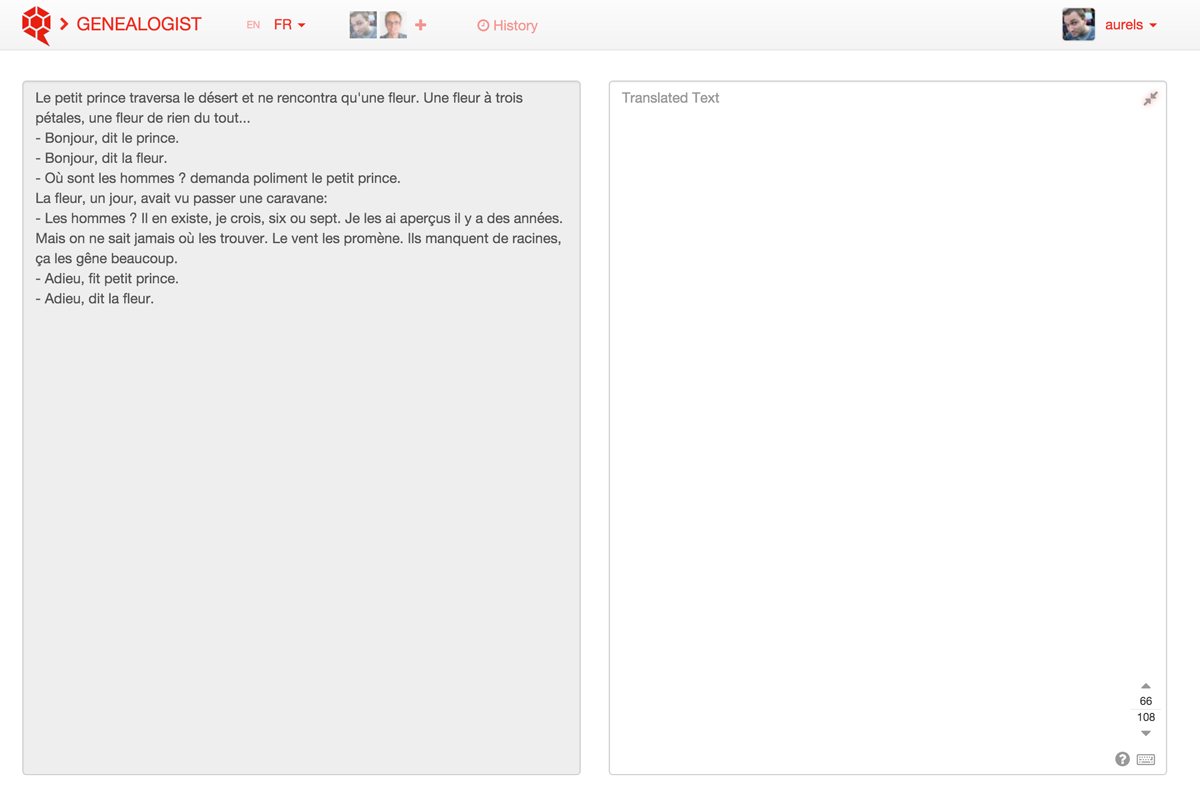 This mode also has the advantage to let the translator focus on his work and not be distracted by the other features of the translation interface.
Of course in this mode you can still navigate through the segments using the arrows or the usual keyboard shorcuts.
Let's hope this new mode will enhance your translation workflow!
Last update: March 05, 2016